Learn the Renovation Secrets that will maximise your Return on Investment when renovating
We are currently closed for enrolment. Read on to find out how you can join our VIP waitlist to be one of the first to know when we re-open. Spots are limited.
The Rapid Renovation Formula™ has designed a course structure that offers you the ability to renovate property in any capacity. This may be a small bathroom renovation or a full property renovation. After signing up to the Rapid Renovation Formula™ you will receive a package that includes a study kit and online resources that will allow you to flourish as a professional renovator.
You will also have the opportunity to attend a LIVE event with Naomi Findlay, where she will explain the importance of professional renovating and how the Rapid Renovation Formula™ can skyrocket your renovation career.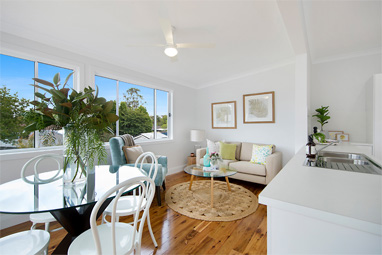 The Rapid Renovation Formula™ is more than just a renovation program
Naomi aims to inspire, educate and connect renovators. We are proud to work with leading industry associations and companies who offer added benefits, opportunities and experiences to our student community. Naomi sees her role as a leader in renovation education, to support industry knowledge at an Australian-wide level.
The Core Resource
This contains the core content of the Rapid Renovation Formula, all the theory and principles to build a strong renovating business from scratch
Tools of the Trade Parts 1, 2 & 3
All the Systems, tools and templates  you will need to run your renovating for wealth business. Contained in three volumes, available online and in hard copy.
Styling to Sell System
A one stop resource that shows you how to furnish your property for sale, including floor plans, checklists and how to's. Giving you the best chance of maximising your sale price on auction day.
The Floor Planning  & Space Medicine System 
Step by step guide for optimising your renovation plan to incorporate the core Space Medicine and oor planning principles. Exclusive to the Rapid Renovation Formula!
Finishing Formulas
All the finishes, fixtures and fittings you will require around the country.  Each scheme has been formulated specifically for today's market and incorporates the principles of space medicine and the market expectations.
Rapid Renovation Software
A suite of software to help you power through your project, from budget calculators and tools, to product selection and budgeting tools. All specifically developed to streamline the renovation planning process for RRF students.
Staying Organised System
DIY strategy to stay organised with on and offline elements saving you time and money on the job.
Real Time Renovation Mate 
The perfect "mate" to have with you when you are renovating, literally a start to nish step by step guide of what you need to do, when you need to do it and what tools and resources from the RRF to use at each step of the project.
RRF™ Live Learning Experience Video Library
Exclusive access to the complete RRF Rapid Learning Experience Boutique Bootcamp video library for you to use as a reference guide.
RRF™ National Trade & Wholesale Discount Card
A handpicked collection of national suppliers and partners that provide exclusive opportunities for RRF™ students, with substantial discounts and offers to decrease your renovating expenses and maximise your profit from each project.
Introduction to Naomi's Consulting Team
Ensure you have the best support available during your renovations. Naomi will share with you her hand-picked, boutique consulting team that includes accounting and financial consultants.
What our past students are saying...
"I'm lost for words at how amazing this is. I've done a few renovations and have done some education into it at the time but this just takes it to the next level. It is amazing, interactive and exciting. Naomi just delivers amazingly but also gets the very best out the students. I just feel like I've grown so much and I can't wait to hit the ground running and take my renovating and my future to the next level."
Noelene - Graduate RRF™ Student
"To anyone thinking about mentorship all I can say is that it is just so worth it, it makes a massive difference. Without the support of Naomi we would have made all the wrong choices, and worse, we wouldn't have even known where we went wrong. We would have ended up with really pretty renovations but just not profitable ones, so we just think its great."
Norm & Kerry - Graduate RRF™ Students
"Naomi makes you feel like you are part of the family, no question is too stupid because everyone learns from it and it adds to your knowledge. So, if you are renovating for yourself or to become a professional renovator, come along, because it is not wasted time or money, it is definitely worth it. And you will make a lot more money."
Annette - Graduate RRF™ Student
Learn more about the Rapid Renovation Formula™