AS A RAPID RENOVATION FORMULA™ STUDENT YOU WILL LEARN...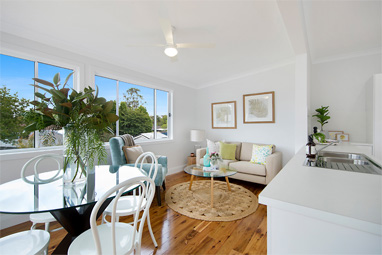 The Core Resource
This contains the core content of the Rapid Renovation Formula, all the theory and principles to build a strong renovating business from scratch
Tools of the Trade Parts 1, 2 & 3
All the Systems, tools and templates  you will need to run your renovating for wealth business. Contained in three volumes, available online and in hard copy.
Styling to Sell System
A one stop resource that shows you how to furnish your property for sale, including floor plans, checklists and how to's. Giving you the best chance of maximising your sale price on auction day.
The Floor Planning  & Space Medicine System 
Step by step guide for optimising your renovation plan to incorporate the core Space Medicine and oor planning principles. Exclusive to the Rapid Renovation Formula!
Finishing Formulas
All the finishes, fixtures and fittings you will require around the country.  Each scheme has been formulated specifically for today's market and incorporates the principles of space medicine and the market expectations.
Rapid Renovation Software
A suite of software to help you power through your project, from budget calculators and tools, to product selection and budgeting tools. All specifically developed to streamline the renovation planning process for RRF students.
Staying Organised System
DIY strategy to stay organised with on and offline elements saving you time and money on the job.
Real Time Renovation Mate 
The perfect "mate" to have with you when you are renovating, literally a start to nish step by step guide of what you need to do, when you need to do it and what tools and resources from the RRF to use at each step of the project.
RRF™ National Trade & Wholesale Discount Card
A handpicked collection of national suppliers and partners that provide exclusive opportunities for RRF™ students, with substantial discounts and offers to decrease your renovating expenses and maximise your profit from each project.
RRF™ Live Learning Experience Video Library
Exclusive access to the complete RRF Rapid Learning Experience Boutique Bootcamp video library for you to use as a reference guide.
Six-Weeks Live Training
6-Weeks NEW and RBR Renovate for Life Training Program starting April 30th 2020 with Naomi Findlay including training videos and audios.
Pop-Up Facebook Group
Popup RRF  Facebook Group hosted by Naomi for connection, renovation and strategy feedback and a good dose of motivation.