AS A RAPID RENOVATION FORMULA™ STUDENT YOU WILL LEARN...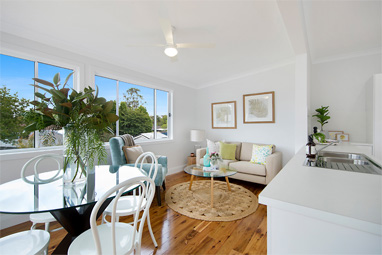 The Core Resource
This contains the core content of the Rapid Renovation Formula, all the theory and principles to build a strong renovating business from scratch
The Floor Planning  & Space Medicine System 
Step by step guide for optimising your renovation plan to incorporate the core Space Medicine and oor planning principles. Exclusive to the Rapid Renovation Formula!
Styling to Sell System
A one stop resource that shows you how to furnish your property for sale, including floor plans, checklists and how to's. Giving you the best chance of maximising your sale price on auction day.
Six-Weeks Live Training
6-Week NEW and RBR Renovate for Life Training Program starting June 5th 2019 with Naomi Findlay including training videos and audios.
Finishes Formula Framework
When populated this framework becomes a game changing tool, that ensures that projects hit their target with their finishes and fixtures, with consistency. Including two color schemes and three levels of finishes.
Rapid Renovation Software
A suite of software to help you power through your project, from budget calculators and tools, to product selection and budgeting tools. All specifically developed to streamline the renovation planning process for RRF students.
Tools of the Trade I
Discover your area and develop the strategy that allow you to become a profitable renovator. These highly interactive tools contain the techniques and processed you need to uncover and define the right suburbs and areas to be able to reach your maximum profits.
Tools of the Trade II
Becoming the specialist.  These tools are all about you knowing exactly what a property is worth renovated and un-renovated, about having all the data for your patch at your finger tips, so you can act quickly, accurately and profitably when you find a project.
Tools of the Trade III
All the Systems, tools and templates  you will need to run your renovating for wealth business. Contained in three volumes, available online and in hard copy.
Staying Organised System
DIY strategy to stay organised with on and offline elements saving you time and money on the job.
Real Time Renovation Mate 
The perfect "mate" to have with you when you are renovating, literally a start to nish step by step guide of what you need to do, when you need to do it and what tools and resources from the RRF to use at each step of the project.
RRF™ Live Learning Experience Video Library
Exclusive access to the complete RRF Rapid Learning Experience Boutique Bootcamp video library for you to use as a reference guide.
Pop-Up Facebook Group
Popup RRF  Facebook Group hosted by Naomi for connection, renovation and strategy feedback and a good dose of motivation.