Are you ready to make 2018 your year to smash your goals and reach new heights?! The start of a new year means you probably already have one or two resolutions to make 2018 bigger and better.
One of the best ways to do that is deciding to sell, lease or have your property valued to leverage any additional equity you may have in your properties.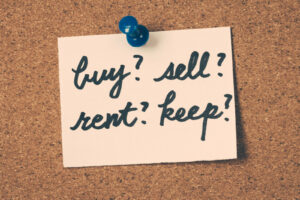 For those not working in the industry it can seen like a very overwhelming process to embark on. But you are not alone!
To get you started, here's a quick list of the Top 5 things you need to do to advance in the property market this year:
1. Have a clear goal of what you are wanting to achieve by selling, leasing or valuing the property
The first step is to answer the big question of what to do with the property when you move. Are you better off keeping your old place as a rental, or does selling it make more sense? Address your goals and challenges to come up with the best plan for you.
2. Start preparing your property well in advance
Getting your property in ready for presentation can take some time and you never want to leave yourself short. Take your time decluttering and staging your home so it makes an unforgettable first impression!
3. Work out your power team and who you have around you to help
Finding the perfect team may take some time so start researching the talent in your area and seeking out the best members for your team. This could include tradesmen to lawyers to financiers! Or even just a friend willing to lend a hand with fixing up your property.
4. Do your research on your competition in the market and what is expected in your area
You could start by looking up other properties currently selling in the area. Online databases like realestate.com.au and Domain will give you an idea of what's expected in your suburb – maybe even drop in to a few open houses!
5. Do your research on listing or leasing agents you may want to engage
Take your time and interview several agents until you find one with the experience you're looking for as well as a communication style you're comfortable with.
These five things will help you form a plan of when and how you are going to make the move to sell with your property.
Do you want help with increasing the value of you property? Click on the link to get our free 30 tips to help you increase your property value, which will certainly help you make sure you meet the market in today's amazing real estate industry.
Save
Save
Save